Baseball
I joined the Baseball Prospectus Toronto team in 2016 and stayed on with Baseball Prospectus until 2021, catching the Blue Jays at the tail end of their most fun (I hope the 2023 squad makes me eat those words). What started out as delivering the basics like series previews and game recaps led to full features built on both analysis and opinion. Eventually, the editorial staff at BPT trusted me enough to hand over media credentials. That means that I shared an elevator ride and press box buffet meal with your favorite writers and broadcasters. Real Hollywood stuff. Were those meals the highlight of the experience? Impossible to say.
Featured Articles
Some of my favorite features, ranging from in-person interviews to statistical deep dives to editorials with a little levity sprinkled in to stay sane while the team was losing a ton. My credentials came as the Blue Jays retooled after a multi-year run at the World Series, which meant many younger players were competing for time and eager to stake their claim to lineup spots. Watching the old core fade was sad, but talking with the next group about their journey was a terrific opportunity -- even if it didn't work out for every player I spoke with. I'm happy to report that I encountered no jerks along the way.
Bonus Quotes
Not every interview became a full article, but that doesn't mean that there wasn't some good stuff coming out of those conversations. What kind of person would I be if I willingly kept John Gibbons quotes about bunting under wraps? Or if I didn't ask Curtis Granderson about professional wrestling? Perish the thought.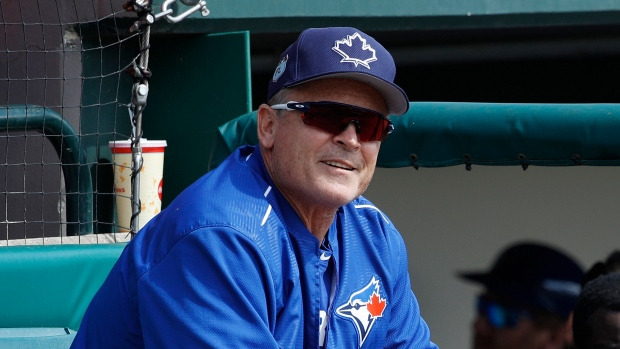 "I do know one thing I would love to see is the improv talking, it's taken over the amount of time and it hasn't been as… good. I've been trying to introduce some people to it and RAW would be on, 'like yeah let's watch RAW.' And they're talking again! They're talking again."
-Curtis Granderson, on the state of professional wrestling in 2018

"Oh yeah, yeah. Nobody knows it but we do."

-John Gibbons, when asked if the Blue Jays have a bunt sign
"Well you gotta look at the makeup of your team. If you got those little pissant guys where that's what they do…"
-John Gibbons, when asked whether he's anti-bunt or not
"And they got a worse record than we got, so what's the issue here?"

-John Gibbons,  after being informed that the Texas Rangers led the league in bunts at the time